Here is the updated, detailed list of all PrimalMovers events, with the latest on top and previous as you scroll down the page. Sign-up to my email list here for first opportunities to attend any event or offer on new course/product
Emptiness Project
Sacred Valley, Peru
July 16th - 24th 2020
Motion, stillness, heart, plant medicine, communion
****SOLD OUT****
Join waiting list here

An experiential immersion into what it means to be human. We offer a calm, safe, loving, challenging & energetic environment for groups to come & fully show-up to who they are. The space we cultivate is one to help expose, witness, challenge & nurture your truest Self - however that may reveal itself. Our structure is less about hierarchical teaching, but more about viewing everyone as equal components in the interaction that unfolds during the event
Includes:
- Room and Board
- Sweat Lodge
- Access to Sacred Medicine Ceremonies
- Integration Process
- Group Support and Communion
- Sound and Light Therapy
- Breathwork and Somatic Awareness
- Guided Meditations
- Movement Practices
- Creative Cultivation Practices
- Guest Teachers: Ryan Mintz, Samantha Faulhaber
(Not including airfares to/from Peru, personal insurance)
We look forward to seeing you there!
Costs: USD$1750pp (Enquire for couple rate, previous EP rate)
Non-refundable deposit of USD$500 required to secure place at retreat. Please contact us directly for payment plans
Booking: All bookings and payments to be done through Tom directly (tommountjoy@me.com)
Deposit/cancellation: Deposit is non-refundable however it may be transferred to a future EP retreat/workshop or to another guest on approval from retreat organizers
Tom & DJ
Update: February 2020 ****SOLD OUT****
---
Emptiness Project 2020
Joshua Tree, CA - 22nd-26th October
---
Previous Events
The Emptiness Project 2019 Expand Camp
Joshua Tree, CA - 17th-21st October (register here)
SOLD OUT!! (email for waiting list / 2020 application)
Heaven is a room or a world of people I am set free in and told to love in any way I see fit and perceive. Heaven is being around people who are consciously working towards knowing themselves better every day. EP was heaven for me

- Samantha F.

Most epic, amazing week of my life. I am so grateful. I continue to tear up with joy each time I think of how amazing the experience and the people were and are. The support at the Emptiness Project made such a difference

- Erich D.

Thank you, for giving me space to hear, thank you for seeing me. Thank you for bringing all these awesome people together, to learn and share with each other. Thank you for giving me an opportunity to light up dark spaces and dissolve parts of the shadow. Thank you for showing me over and over how to serve within myself, within my circle and for the greater good. I wish I had more words to say how meaningful this experience is

- Harlee -Jean
---
PrimalMovers 'Return to the Heart' retreat
Sacred Valley, Peru July 7th-13th 2019
This retreat allowed for so much love and gratitude to be experienced! I was reminded how these energies are always available to us, but sometimes we get lost in our own perceptions and stories, and we forget we come from the same material. Time slowed down and I felt like I was given the opportunity to explore my deepest intentions. I was gifted a chance to speak to my own heart and hear it fully, as it heard me. I expected to learn more about who I am, who I was, and who I could be. I left only with more questions. The kind that would keep my fire lit to keep exploring, keep discovering, and keep expanding. I met some amazing people from around the world and felt connected to them throughout the trip. There was a great blend of downtime and intentional movement sessions and I appreciate the openness of the group to allow for time itself to decide what would be discussed. The presence of each individual at the retreat was felt, and there seemed to be a beautiful aura around the environment we shared. Tom brought a wonderful group together and the space he cultivated for us truly allowed for magical moments and experiences that will never be forgotten. This trip was calibrating and inspiring. I feel recharged and revitalized!

- CJ K.
June Update: SOLD OUT! Join waiting-list for next year
tommountjoy@me.com
Join me and guest teachers for an intimate week of heart-opening movement, stillness, breathing, healing, sharing and creating in the beautiful Sacred Valley of Peru staying at the amazing Samadhi Sacred Valley retreat center
Details: This retreat has as its fundamental intention, a return to the heart. What does this mean to you? Is it possible to share an intention so strong, that it allows everyone the space, freedom and support to bring with them their own personal intentions as well? I think so, and as host, it's my primary aim to create an environment where you feel free to simply be your true self. The learning and guidance will serve to reawaken a deep spirit of compassion, creativity and care for yourself and those sharing the space with you.
Surrounded by the majestic mountain ranges of the Peruvian Andes, the beautiful Samadhi Sacred Valley retreat center will be our home-base for a week of loving exploration. Using different modalities to tap into our intuitive senses to connect, heal and strengthen, we will use the breath and natural environment to realign and recalibrate. Our physical bodies will encounter some of the unique soft bodywork techniques I have encountered, experimented with and refined over the years along with activities designed to awaken our creative potentials, such as artwork, writing and poetry. And then the stillness and silence. We will explore ways to simplify the meditative practice that ensures you will always have direct access back to your breathing, sensing heart.
Carefully selected guest teachers, along with local guides will provide additional support and inspiration and we will be nourished with the freshest organic plant-based produce collected and prepared for us each day by Samadhi's local chef.
Accomodation will be in 7 unique self-contained ensuit bungalows each based upon the the sacred geometry of the seven chakra energy centers in the body, snaking like the kundalini down the hillside. Each has 3 beds and the main building houses separate areas for dining, study, artwork and a stunning panoramic top deck wooden floor space for our main practice sessions.
Using an experienced local medicine woman, we will experience one of the greatest medicines known for the heart in South America - huachuma - or San Pedro, during a full-day ceremony in surrounding countryside. For those not familiar with this ancient healing tradition, you will be in for a special treat during this day-long ceremony. Follow the link below to read more and familiarize yourself thoroughly with this potent healing plant - awaken your sixth sense - and experience the true reality of who you really are.
Dont worry, we will not be packing everything in at once! We will change pace to slow down and listen to our hearts, and share with each other at a relaxed and compassionate pace. There will be opportunities to explore local villages, meet with those living nearby, talk with the instructors and digest you experiences.
If you feel the calling to experience this, you'll know. I'm here for you all and my role is to help facilitate your loving self-awareness. You are always your greatest teacher. Please reach out if there's any questions or concerns and if money is a big issue, let's see if we can solve that as well. Spaces are limited and allocated on first-come, first-served basis, provided we agree this is a retreat that aligns to our highest intentions.
I am so excited to meet you in Peru, and share the heart space
Costs: USD$1150 Early bookings (deposits paid on or before 1st Feb 2019) + those with discount codes personally given by me only (private students and previous retreat guests). From 1st February if spaces available USD$1350
Due dates: Non-refundable deposit of USD$500 required to secure place at retreat. The remaining balance to be paid in full no later than 1st April 2019. Please contact me directly for payment plans
Booking: All bookings and payments to be done through me directly (tommountjoy@me.com)
Includes: Full board at Samadhi for 7 days/6 nights shared accomodation in 3-person bungalows, 3 home-prepared vegetarian meals per-day, teachings and any materials used, plant medicines (San Pedro), Peruvian Despacho ceremony, local guides, excursions, airport transfers from Cusco. Double occupancy in a bungalow is possible, as well as single. Please contact me for details on additional costs. Also, I will provide personal guidance for pre-retreat preparations and post-retreat integration to all guests. Either in Peru, or via Skype, I will offer a free consultation to all participants where you are free to choose topics depending on your needs/interests. Retreat participants will always receive first priority when spaces open for private coaching and guidance as well as early registration access to future events I'm involved with
Not-including: Return airfares to Cusco, insurance, discretionary gratuities, any personal items needed. Prior to and following the retreat, I will support anyone wishing to experience the vine of the soul, Ayahuasca at one of Peru's most respected centers, Sacred Valley Tribe, located in nearby Pisac. I have a personal connection to this center and can fully endorse their guidance, methods and integrity. Ceremonies take place each Monday and Friday, and cost USD$60. Following the retreat, I will join anyone wishing to gather a group to visit Machu Piccu, one of the wonders of the world
Deposit/cancellation: Deposit is only refundable if host cancels event, however it may be transferred to a future primalmovers retreat/workshop or to another guest. Please ask me should this be necessary. If guest cancels no later than 7th May 2019, full registration will be refunded, minus deposit. If guest cancels within 60 days of event, no refund will be made on all payments
Important info: All potential guests are required to have a 1-1 conversation with me in-person or via Skype to ensure compatibility and understanding of the requirements for events, as well as giving you an opportunity to ask questions and discuss any concerns you may have. Do not book flights to Peru until you have received clearance from me only to do so!
San Pedro: Known locally as 'Huachuma' and reportedly used for over 3000 years in South America
Ayahuasca: More information and relevant links here
Sample Day Itinerary:
6am - Wake, tea/water, breathwork, meditation, soft-bodywork
8am - Breakfast
9am-noon - Workshop or cultural activity
Noon - Lunch
1pm - Rest, writing, personal reflection
3pm - Workshop, lecture, group-work
5pm - Rest
6pm - Dinner
730pm - Group sharing, integration, bodywork & ceremony/meditation
930pm - Bedtime
"When will you begin that long journey into yourself?", Hafiz asked
Please contact me with any questions, however trivial they may seem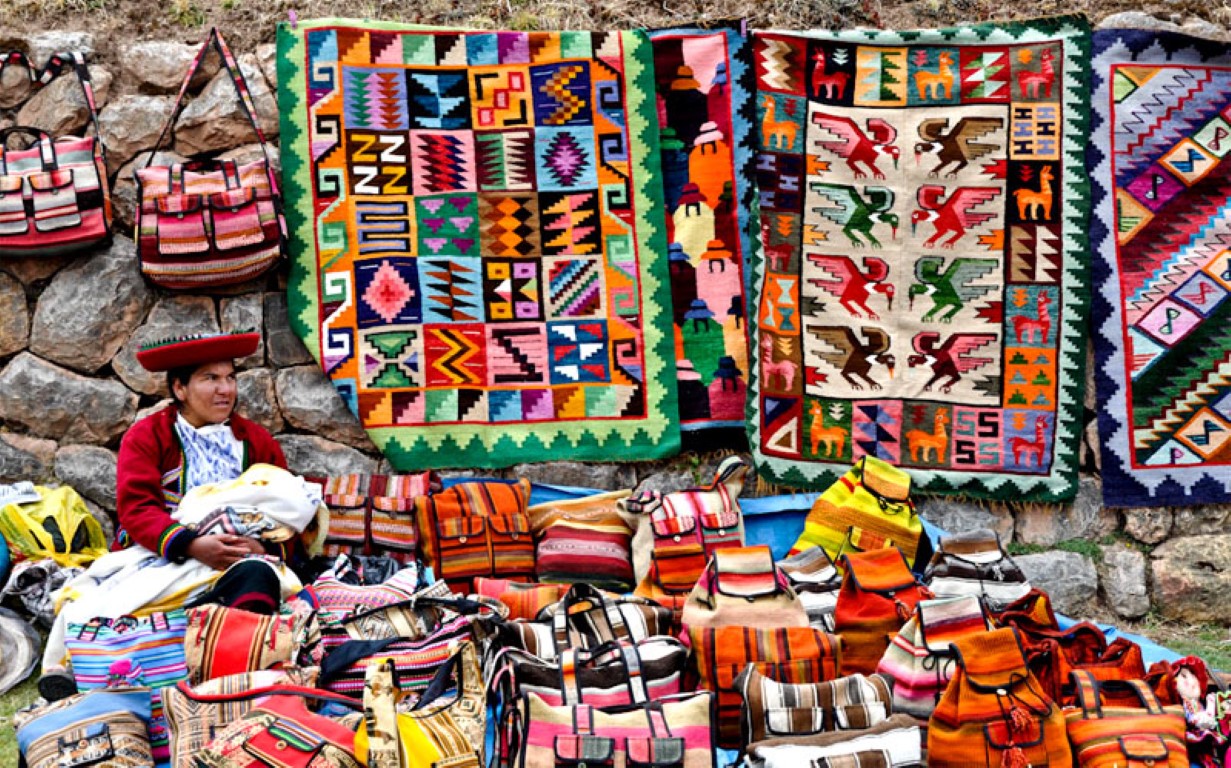 Photo credits: RetreatGuru / Samadhi Sacred Valley
---
Kinstretch with Tom Mountjoy
Kinstretch is a
movement enhancement system created from the latest scientific research by Dr Andreo Spina that develops maximum body control, flexibility and useable ranges of motion. Regardless of your favorite physical activity, we all require a level of joint health and motor-control that allows us to function optimally, mitigate the chances of injury and increase our bodily awareness in day-to-day life.
Unique to Kinstretch is a self-assessment component allowing you the ability to

monitor your own body

for dysfunction that may be causing pain, loss of performance, or that may be putting you at an increased chance of injury. Kinstretch instructors are all Functional Range Conditioning mobility specialists (Tom also a qualified Functional Range Assessment instructor) giving them a deeper understanding of human biomechanics and practical movement awareness.
Each of these 3 classes will differ in focus and intensity and will build upon the principles of the Functional Anatomy Systems program. No prerequisites are required, only a willingness to delve into your own movement patterns and discover particular imbalances that can be approached through training in a more specific manner.
For more information on the Kinstretch system
here
---
ExpandCamp 2018
26-28 October
Joshua Tree, California
***SOLD OUT***
Private exposure and expansion immersion looking at stillness, motion, sound, breath and nervous system sensitivity - Hosted by Tom Mountjoy, DJ Murakami and Fabian Realizer
---
'Ranges in Motion' : Exploring end-range options and nervous system sensitivity
Reykjavik, June 6th 2018 - Primal Iceland
Details & registration here
---
PrimalMovers 5-days of Movement
Small group intensive - Bergen, Norway
July 23-27 & August 6-10 2018
Cost: 1 week €500 (10 sessions) or €125 per day (2 sessions) Maximum 8 participants. Session 1: 10am-1pm Session 2: 5pm-8pm (each week offers a similar program, but will of course differ due to the levels, interactions and dynamic of the group)
Location: Central Bergen and Fantoft. Most sessions will be held outdoors in the beautiful local terrain unless heavy rain, then inside at a training studio. One day each week will be a full day (8hrs) at a secret location outside Bergen will special activities and extended program
Program: Each day will have different theme (strength, mobility, endurance, balance, mindfulness), but all overlap under the general practice of movement sensitivity, collaboration, play and awareness. Group collaboration and creativity will play a large role in the dynamic of the coaching and structure of each session
Level: This is an intensive open to all ages and levels who wish to deepen their personal movement practice. No specific prerequisites required, simply an open mind to learn and participate in a small group setting. This isn't a bootcamp, but will stimulate you in new and challenging ways - moving bodies, moving minds
Registration & enquiries: tommountjoy@me.com to secure your spot. A non-refundable deposit of €200 required to confirm your place for the full week and the balance to be paid on arrival. Details of meeting place will be given over the weekend prior to intensive. Flesland airport, Bergen has many direct flights daily to/from all major hubs in Europe, plus a number of smaller locations. It is suggested you book accommodation in central Bergen area or suburbs along the Bybane rail line for easy commute to locations. These 2 options are summer weeks, however weather here is changeable so it's recommended to bring clothing suitable for all conditions. Bergen is the gateway to the incredible West Fjords of Norway and extra days spent exploring the region before or after the intensive is highly recommended
Feel free to get in touch if there's any questions!
Still Movement Retreat 2017
July 28-31
Lygra, Norway
Teachers: Tom Mountjoy & Nick Konow
About the weekend
Update June 1st LAST 2 SPACES!!
Building on last year´s successful MOVEMENT CONNECTION weekend, it is my pleasure to invite you to the first European appearance of STILL MOVEMENT - a new workshop series created in the US in 2016 and based upon the work of LA-based movement arts coach and performer, Nick Konow (@worldmvmnt) and Tom Mountjoy (@primalmovers)
During this unique 4-day immersion you will get the opportunity to explore your physical vocabularies in-depth through the Still Movement "Action" series pillars (Experience, Energy, Expression). We will be a small group, which means that there will be space and time for personal 'hands-on' guidance with Tom and Nick. Each day begins with breathwork and water-immersion techniques and will feature unique workshops looking at a range of movement themes - from the intersection of motion and stillness along with somatic developmental movement to inversions, locomotion, group improv, Plastiques and stretch/mobility strength practices. Evening group work will include guided movement meditations and breathwork along with group integration and sharing.
Accommodation will be at the historic Lygra Guesthouse, an old police station from 1770 beautifully appointed to modern standards. Rooms are mainly shared. Food will be local and organic vegetarian-based, with the option of local wild lamb and fish from the island. Tom will hold talks on the anthropology of movement, physiology "hacks" and tonic herbalism (some of which will be available to try) and we will share our movement philosophies in greater detail. This special weekend will be the most comprehensive workshop Still Movement is arranging for 2017. The retreat is all-inclusive and open for anyone interested in learning more about connection and freedom through the movement space. Teaching will be in English. No prerequisites required, only an open-mind and willingness to expand your movement horizons.
Workshops/movement sessions
1. Creating Space in Movement
How we can release tension from our bodies through compassionate movement and allow space for creativity, strength and performance. Focus on the spine, expansive breathing and releasing deep layers of tension
2. Mobility & Strength Awareness in Movement
How we can integrate stretching, active mobility & strength control techniques into our daily practice. Once we create space, we then develop wider ranges of motion to enable greater movement freedom. Introduction to Functional Range Conditioning (FRC) and expanding the experience of Controlled Articular Rotations (CARs) into a wider movement space
3. Viewpoints - Movement and the Art of Expression
How we can learn to widen our movement practice through mimicry, time, tempo, duration, kinesthetic response and closer interaction with our natural environment. Here we learn to integrate and improvise our movement through practical and imaginary motion-scapes
4. Stillness in Movement
How we can find stillness through movement and create more presence in our practice. Through breathing, postural alignment and meditative presence mindset we learn to develop strength from the inside out. Suzuki´s "Statues", standing martial arts postures, walking, rolling and inverting
5. Connection through Movement
How we can gain and share energy from our moving connections with fellow humans. We learn to react, adapt, improvise and connect intuitively through partner work. Group improv "Phrasing", carrying and giving weight, receiving percentages, pushing, transitioning and dance
6. Cat Sequencing and Ecstasis
Nick and Tom on creating and expandng your own personal movement space practice
Details
Cost: 7000 NOK/$800/Euro 750 (including all transport, accommodation, food, teachings)
Earlybird price: (booked on or before June 1st) 6000 NOK/$700/Euro 650
Date: Friday 28th July - 4pm (meetup Bergen fish market) - Monday 31st July - 12 noon (ferry back to Bergen)
Location: Lygra, Nordhordland (approx 1hr north of Bergen. We will take ferry t/f Bergen). Nearest airport BGO Flesland - good connection to mainland Europe. Details of the local museum and area here
Registration: Send email to tommountjoy@me.com for details. Spaces very limited!
About Tom
Dr. Tom Mountjoy has a long and diverse background in various sporting practices and movement arts as participant, researcher and teacher. Growing up in New Zealand and spending much of his adulthood in Norway, Tom has slowly developed his unique blend of movement philosophy and practice to gain deeper insight and awareness into the interconnective nature of human experience. Following a long period of research in Solomon Islands, Tom has largely moved away from conventional western ideas of health and fitness to a more primal-based training and teaching practice which delves deeper into the more sensual, inner aspects of human movement capacities - From breathwork to deep energy flow therapy and connective tissue strength and adaptability. Tom is a certified FRC / FRA Mobility Specialist and MovNat trainer, bringing a wide-array of gathered experiences and influences to his teaching methods. Tom offers an integrated perspective on movement that has helped guide and inspire a diverse range of people worldwide looking to access their space of movement awareness and connectivity. More details of methods and philosophy on Tom's Instagram page @primalmovers and Youtube channel
About Nick
Nick Konow is an LA-based movement coach with a background in dance, theatre and performative arts. A certified FRC / FRA Mobility Specialist, Kinstretch Instructor and GMB Trainer, Nick brings a unique non-linear approach to the GRACE of movement. His approach at developing a movement vocabulary through cultivation and expression - an approach that is sustainable, progressive and ever-curious. Working with a wide-range of athletes, performers and movement enthusiasts, Nick is a sought-after and highly experienced coach who brings bundles of joy, skill and humility to each stage in which he shares his passion for the movement arts. More details of Nick´s methods and services on Instagram @worldmvmnt or at www.worldmvmnt.com
Looking forward to seeing you there and sharing the movement space!
Movement Connection retreat July 1-3 2016, Lygra, Norway

Movement Connection Camp July 1-3 2016 'Moving bodies, moving minds' Lygra, Norway